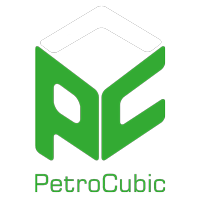 Keith J.
Company: Petro%2BData%2BIntegration
SUB DISCIPLINE: Petrophysics

About Me
Dr. Jagiello is an exploration, production and operations petrophysicist/geoscientist with 28+ years industry experience. He has well-rounded skills critical to conventional and non-conventional reservoir characterization and field studies as well as prospect generation and evaluation. These include petrophysics, log analysis, structural geology and fractured reservoir analysis. Moreover, he has used his integrated skills to explore, conduct field studies and build petrel reservoir models for simulation in basins worldwide.

Skills
HPHT
Reservoir Modelling
Reservoir Characterization
Unconventional
Risk Analysis
Volumetric
Reserves
Production Logging (PLT)
Heavy Oil
Stratigraphy
Mapping
Hydrocarbon Systems
Well Logging
Logging Program
Core Program
SCAL
Rock Mechanics
Log Interpretation
Fractured Reservoirs
E&P Data Models
Data Integration
Geomechanics
Seismic Interpretation
Well Log Analysis
Production Log Interpretation
Geological modeling
Training
Regional Geology
Field Geology
Reservoir Management
Rock physics
Velocity Model
Petrel
Core analyses

Basins
Carpathian
Caspian
Dniper-Donetsk
West Siberia
North Sea (North/South)
Anadarko
Appalachian
Bighorn
Delaware
Denver
East Texas (Eagleford)
Green River
Gulf Of Mexico
Permian
Piceance
Powder River
Williston Basin (Bakken)
Arabian
Oman
Persian Gulf
Maracaibo Basin
Middle Magdalena Valley
Neuquen
North Sea - Norway
Upper Magdalena Valley
Appalachian (Marcellus Shale)
Arkoma
Anadarko (Woodford Shale)
Permian (Wolfcamp)
Anadarko (Mississippi Lime)
South Texas (Eagleford)
Black Warrior
Gippsland
Williston Basin (Three Forks)
Texas Gulf Coast
Middle Magdalena
Piceance (Mesa Verde)
Piceance (Niobrara/Mancos shale)

Feedback
projects completed:0
hours worked:0
MEMBER SINCE:23-Jul-2019
COUNTRY:United States
CITY:Littleton