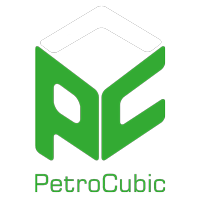 James R.
Company: Rodgerson Completions Consulting, LLC
SUB DISCIPLINE: Completion

About Me
Currently engaged in completion engineering consulting. Working with various oil and gas contract and consulting firms.
Currently in a full-time consulting role as a completions engineering advisor. Thirty-five years in the oil and gas industry with drilling and completions experience, specializing in hydraulic fracturing design as well as thirty years of shale gas unconventional completion experience. Fifteen years consulting experience for various oil and gas companies as an in-house project engineer.
Served on numerous multidiscipline drilling and completions teams as technical lead and project management.
Countless hours designing and facilitating hydraulic fracturing treatments, including field supervision and logistics. Bachelor of Science in Industrial Distribution, College of Engineering from Texas A&M University.
Most recent projects have entailed working with new startups, E&P and expert witness consulting.
Involved in one form or another with horizontal drilling and completion engineering activities since 1999.
Experience includes hydraulic fracturing, cementing, acidizing and coiled tubing for oil and gas wells. Work experience includes Region, District and Field Engineering, contract consulting as well as R&D and software development. Numerous hours designing and implementing hydraulic fracturing and cement designs.

Skills
Unconventional
Frac Modelling
Acid Stimulation
Fracs
Multistage Fracs
Cementing
Log Interpretation
Geomechanics

Basins
Anadarko
Delaware
Permian
Williston Basin (Bakken)
East Texas
Anadarko (Woodford Shale)
Permian (Wolfcamp)
South Texas (Eagleford)
Williston Basin (Three Forks)
South Texas

Feedback
projects completed:0
hours worked:0
MEMBER SINCE:16-Apr-2018
COUNTRY:United States
CITY:Katy