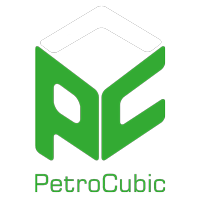 David M.
Company: Crossroads Geoscience Solutions LLC
SUB DISCIPLINE: Geology, Geophysics, Structural Geology

About Me
Highly skilled interpreter with over 37 years of petroleum industry experience. Expertise with Kingdom, Transform, and Paradigm workstations with experience in conventional plays (since 1982) and unconventional plays (since 2006). I use a structural interpretation methodology based on the book, Applied Subsurface Geological Mapping by Tearpock and Bischke (2003), Recently retired from Pioneer Natural Resources after having mapped and characterized reservoirs in the Midland Basin. Other basins worked are listed below and are a result of work with Encana, EOG, Subsurface Consultants and Associates, Arco, and Placid Oil.

Skills
Mapping
3D Seismic Interpretation
2D Seismic Interpretation
Seismic Attribute Analysis
Seismic Interpretation
Seismic Analysis
Well-to-Seismic Ties

Basins
Delaware
East Texas (Eagleford)
Gulf Of Mexico
Permian
East Texas
Permian (Wolfcamp)
South Texas (Eagleford)
Eastern Venezuela
North Louisiana
South Texas
Texas Gulf Coast
Louisiana Gulf Coast
Maverick

Feedback
projects completed:0
hours worked:0
MEMBER SINCE:06-Jun-2019
COUNTRY:United States
CITY:Dallas