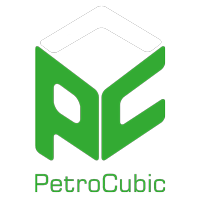 Muhammad K.
Country: United Arab Emirates
SUB DISCIPLINE: Data Analysis, Data Management, Quality Management

About Me
I have more than 19 year of experience in the field of E&P data management and application support domains. I have worked as Geoscience Solutions Specialist at Dubai Petroleum Establishment (DPE), Dubai also worked as Geological & Geophysical Data Management & Application Support Consultant for Mubadala Petroleum, Abu Dhabi, Landmark Consultant & Trainer for Rumaila Operating Organization (ROO), Basra, Iraq, BP Oman, Brunei Shell and Ocean Pakistan Limited. I have extensive data management experience and worked as Senior Data Manager for BP Aberdeen and Team Lead for BP Anchorage and responsible to provide and supervise corporate data management and project data management services for Offshore BP Petrotechnical Global Data Management Project for both sites.

Skills
Digital Oilfield
Mapping
SQL
PPDM
E&P Data Models
Data Governance
Data Analysis
Data Mining
Project Management
Petrel
Seismic Data Loading
Openworks

Basins
North Sea (North/South)
Arabian
Alaska North Slope (Prudhoe Bay)
Upper Indus Basin
Middle Indus Basin
Lower Indus Basin

Feedback
projects completed:0
hours worked:0
MEMBER SINCE:07-Nov-2020
COUNTRY:United Arab Emirates
CITY:Sharjah