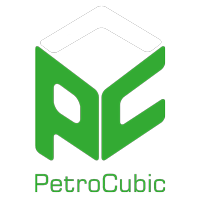 James H.
SUB DISCIPLINE: Petrophysics, Rock Physics

About Me
Experienced and detail-oriented Geologist/Petrophysicist with a history of success in the oil and gas industry over 35 years. Dedicated leader with excellent analytical and communication skills demonstrated by a proven track record of Permian Basin success in the field. Adept in managing teams, people, and projects to achieve target goals. Recognized for commitment to safety and a passion for exploring and uncovering information that aids in company success.

I'm incredibly passionate about three things:

The first is mentoring. Serving as a mentor brings many challenges and rewards, working to shape the mentees into other leaders, rather than just good followers. I've had to take a number of risks to pursue my own journey, and I have found there is nothing more powerful than mentoring their growth as a geoscientist.

The second is for innovative technology in the oil field. Technology a huge complex key that can make oil and gas easier, safer, cleaner, and cheaper to extract, energy prices and quality of life could improve for everyone.

The third is personal development. Every day I strive to learn something new and become a better version of myself.

Subsurface Technology Leader | Geologist | Petrophysicist | Exploration Manager | Oil & Gas Industry

Proven ability to develop and implement strategies to integrate subsurface technology to enhance oil and gas production and increase economics while decreasing cost. Excellent at managing and developing geoscience groups to increase employee productivity.

Skills
Reservoir Characterization
Horizontal Wells
Unconventional
Pore Pressure
Well Logging
Log Interpretation
Wellbore Stability
Geomechanics
Machine Learning
Drilling Optimization
Well Log Analysis
3D Geocellular Modelling
Operations Geology
Training
Geosteering
Geochemistry
Data Analytics
Petrel
Mudlogging
Core analyses

Basins
North Sea (North/South)
Anadarko
Delaware
Denver
Duvernay
East Texas (Eagleford)
Green River
Gulf Of Mexico
North Slope
Permian
Powder River
San Juan
Utica
Williston Basin (Bakken)
Wind River
Oman
Persian Gulf
North Sea - Norway
Fort Worth
East Texas
Appalachian (Marcellus Shale)
Arkoma
Anadarko (Woodford Shale)
Permian (Wolfcamp)
Anadarko (Mississippi Lime)
Arkoma (Fayetteville Shale)
South Texas (Eagleford)
Illinois
Black Warrior
North Louisiana
San Joaquin
Williston Basin (Three Forks)
South Texas
Texas Gulf Coast
Louisiana Gulf Coast
Fort Worth (Barnett shale)
DJ (Denver-Julesburg)
Hassi Messaoud Arch

Feedback
projects completed:0
hours worked:0
MEMBER SINCE:15-Nov-2022
COUNTRY:United States
CITY:HOUSTON